So you feel swarthy enough to hail a Pirate?
Catching a pirate on the move. How does one do that?
Sadly, I haven't put a lot of thought into which methods of correspondence I want to leverage for contacting the band. We used to have a Facebook presence, up until about two years ago, when they started attracting a lot of negative attention for farming out their customer's personal information to 3rd party affiliates. But at present, here's the best way to get a hold of us.
YouTube

- This very popular & world wide accepted multimedia provider used to allow "vanity user ID's", and I had one for the longest time. But now you have to reach the "Marquis de Ceas'd" presence by way of this URL. https://www.youtube.com/channel/UC58VTPofPZeNHHSDJkLaaVA . You can Personal message me there if you have an account (who doesn't nowadays?).

Vero Social

- I adamantly refuse to be a Twitter user after I saw politicians leveraging it as their propaganda platform even before the Obama administration. And to be honest, there just aren't that many good competitors to Facebook that don't have the Federal government's hand up their asses. But luckily, I did stumble onto Vero Social back when they were still in Beta release. The only people on it are average Joe's, some Cos-Players, burlesque dancers, snow boarders love it, photographers & a few lesser known Indie musicians. You'll find me in there as "

James - the Marquis- Johnson

" (

they wouldn't let me use my stage name so I had to give in half way

.). You can spot me by looking for this ugly mug too.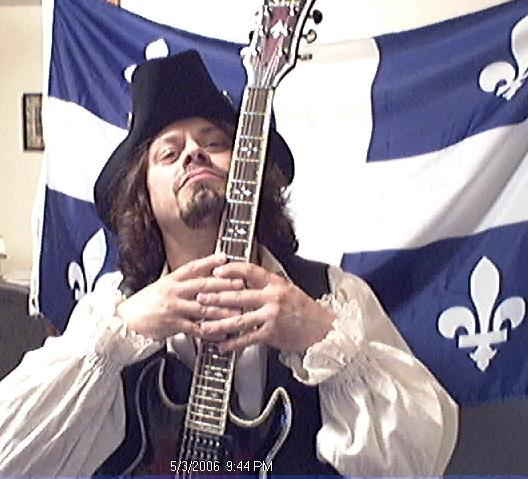 Beyond that, there's not a whole lot of hands extended out to the general public. I do have an account on Gmail.com (just put my name from the show before the @ part of the address), but I don't check it more often than probably once a week. I'll work on a better alternative here soon.